Every terrazzo surface requires an exhaustive polishing process for its good maintenance, however Terrazzo Gris is a piece with all the visual properties of the material but free from this arduous and expensive task.
The ceramic decals help to recreate the terrazzo providing new advantages to the pieces: an easy maintenance that does not require more than any other enameled surface.
The new Terrazzo Gris washbasin reproduces the classic material of grey shades coarse grain.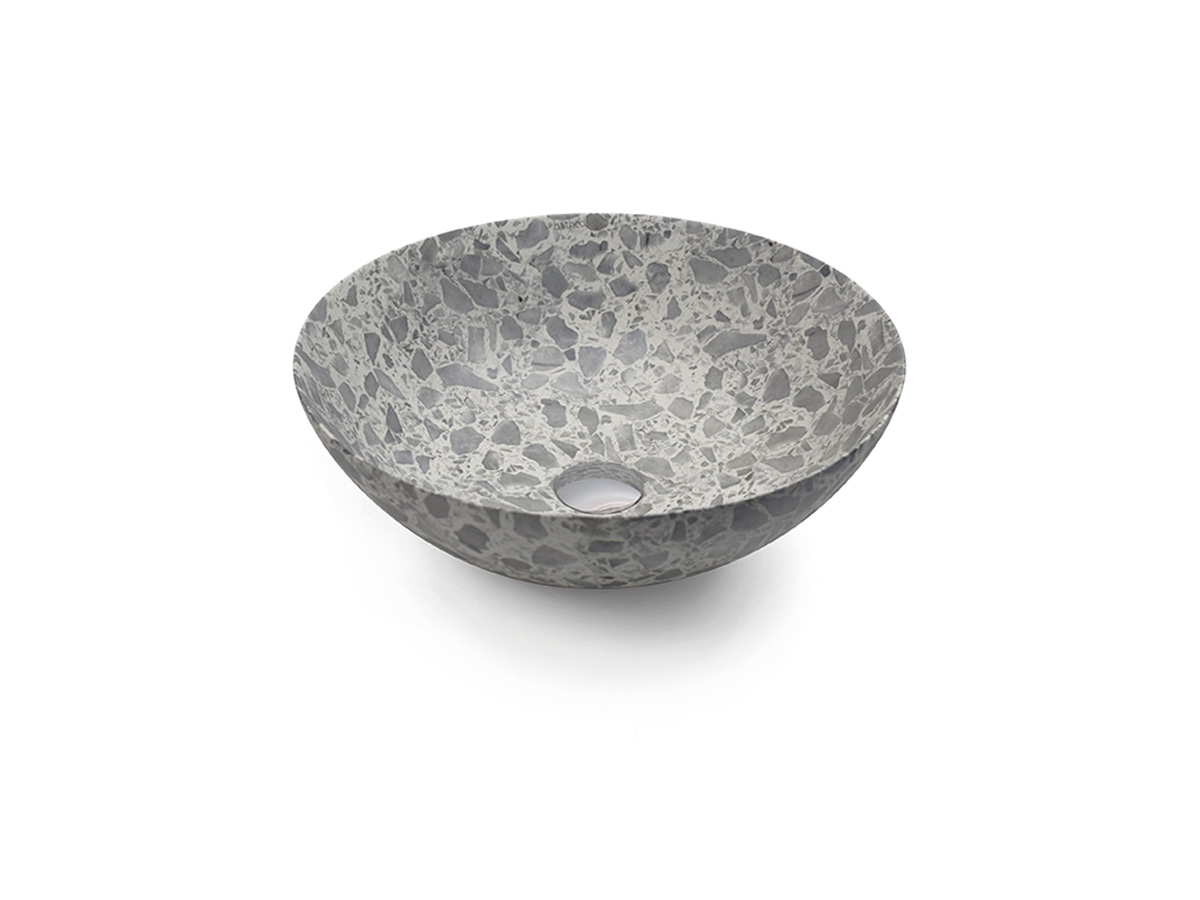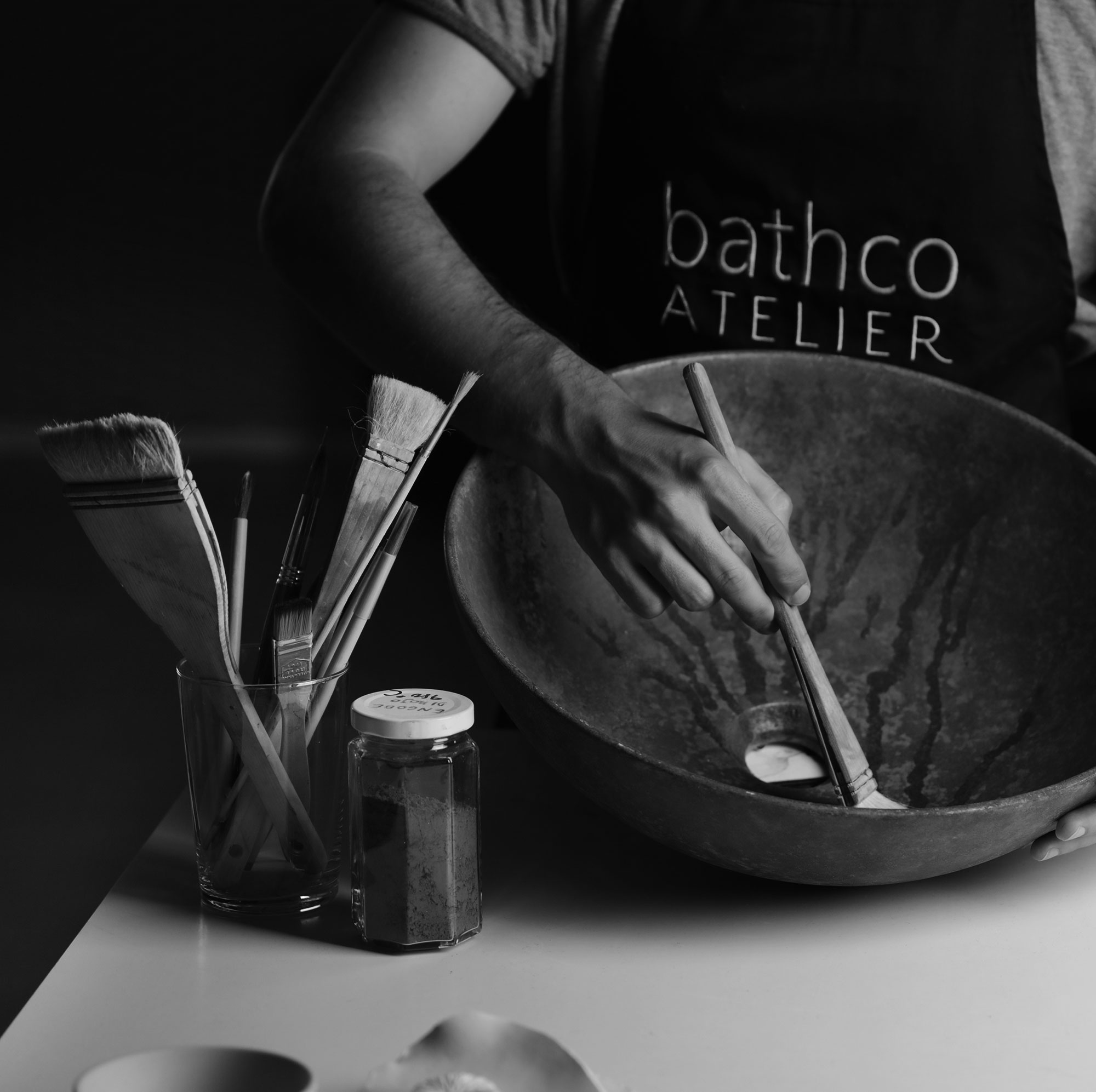 Decorated by the artists of Bathco Atelier
Technique: ceramic decalc
Reference: 00419
Model: New Lys washbasin
Material: natural porcelain
Dimensions: 400 x 150 mm