Nature, art, history and design are sources of inspiration, but often other things could also be suggestive to the creative eyes. On this occasion, the focus is on the last century first decades advertising style, characterized by a defining aesthetic composed of images and typographies that we now recognize as the vintage style.
Through the design of a ceramic decal that illustrates news taken from old newspapers and magazines, the artist creates an amalgam of visual references, brands and products that refer to something past that today generate a smile from the viewer. The absence of color balances the amount of information on the composition, letting go out the hue from the raw porcelain.
Newspaper is a modern but elegant washbasin, with an old memory and delicate air.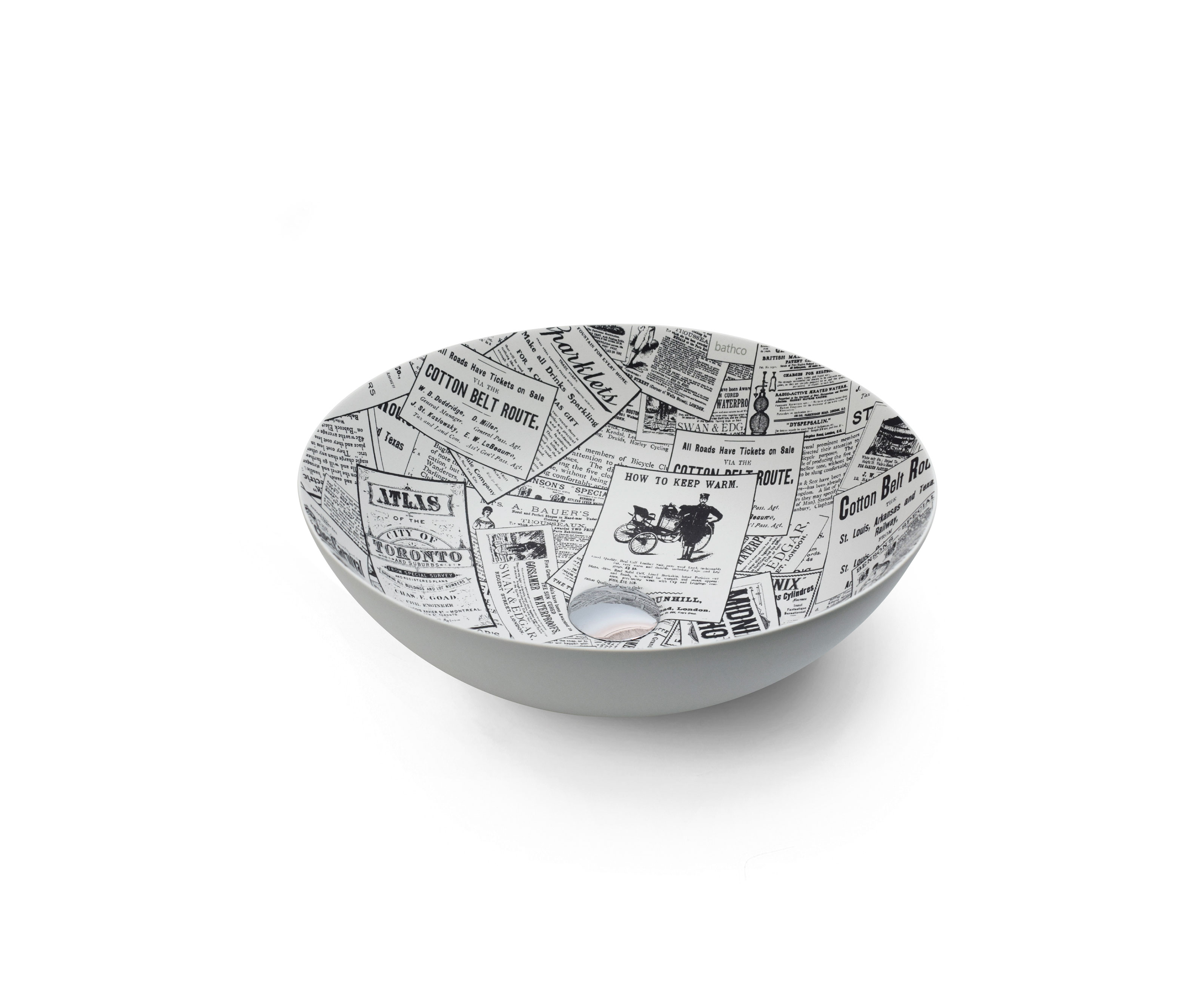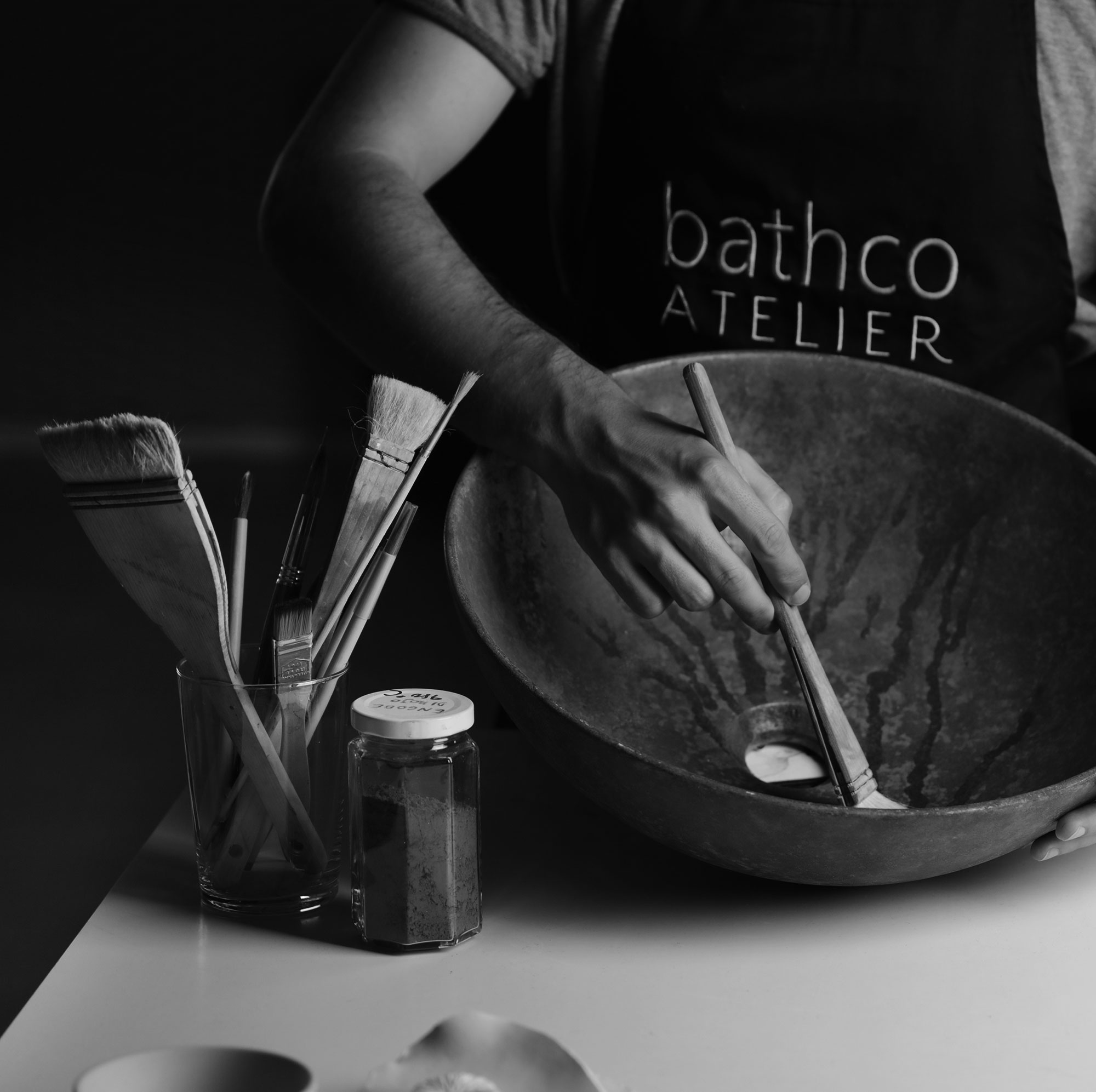 Decorated by the artists of Bathco Atelier
Technique: ceramic decalc
Reference: 00418
Model: New Lys washbasin
Material: natural porcelain
Dimensions: 400 x 150 mm