Venice was witness of the birth of this material in the fifteenth century, when it began to be used as a recovery method for building materials. The different pieces of marble, pebbles and other stones were mixed with clay and then polished with goat's milk.
It was in the last century, around the 70s, when all kinds of terrazzo tiles acquired their maximum height, becoming a common material in almost all buildings.
Nowadays, terrazzo returns with force in the interior design field. It stopped being an element only destined to pavements, to become a raw material for other decorative elements, like our washbasin.
The Terrazzo washbasin is a recreation in gray and earth tones where the artist uses the ceramic decal technique to simulate the material. This method is useful to join, all the original material advantages, in one piece much more versatile, where its lightness and resistance suppresses the need to burnish the surface.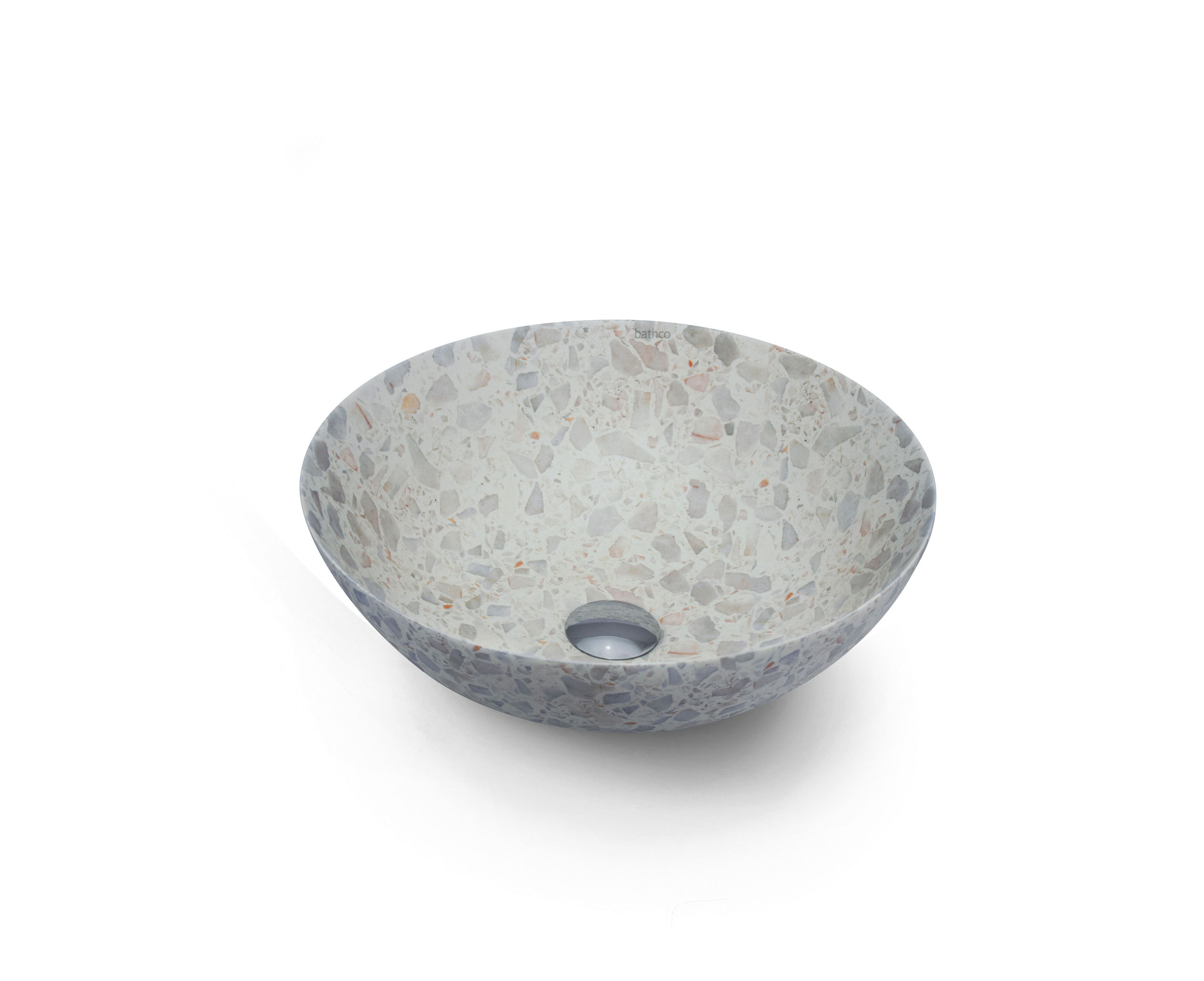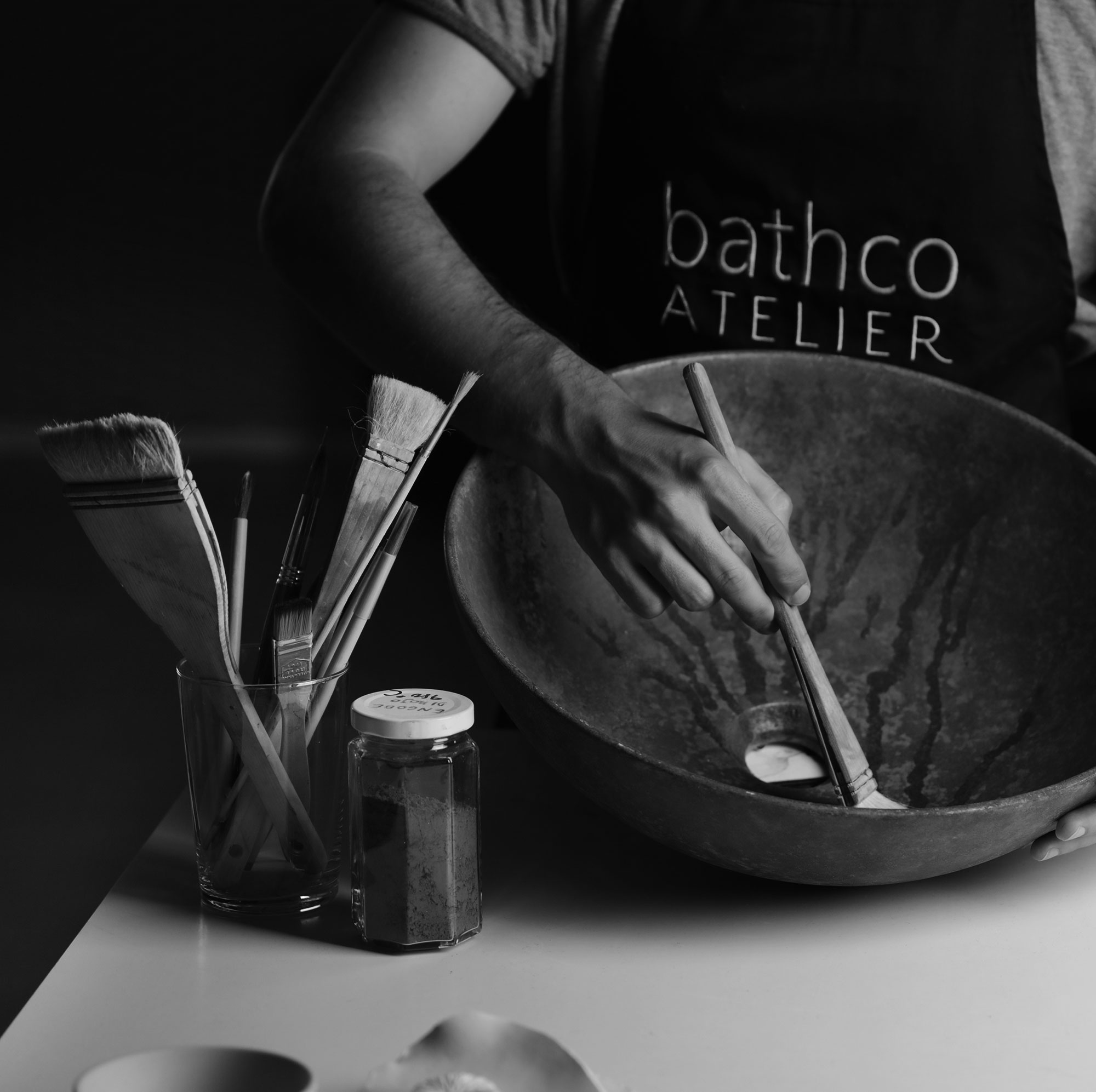 Decorated by the artists of Bathco Atelier
Technique: ceramic decalc
Reference: 00419
Model: New Lys washbasin
Material: natural porcelain
Dimensions: 400 x 150 mm