Pyrite is a mineral that for centuries has baffled and attracted the ancient world, its appearance was always confused with gold. The Oro Negro washbasin, made from high-temperature enamels, recreates the brown and gold tones of this mineral.
This is a piece of difficult execution where the artist must control with precision the proportions of enamels and oils. Its creation is a risky and uncertain exercise where fire leaves its hesitant and inevitable trace.
The surface of the Oro Negro washbasin acquires an aged character that, however, looks majestic in modern and delicate environments.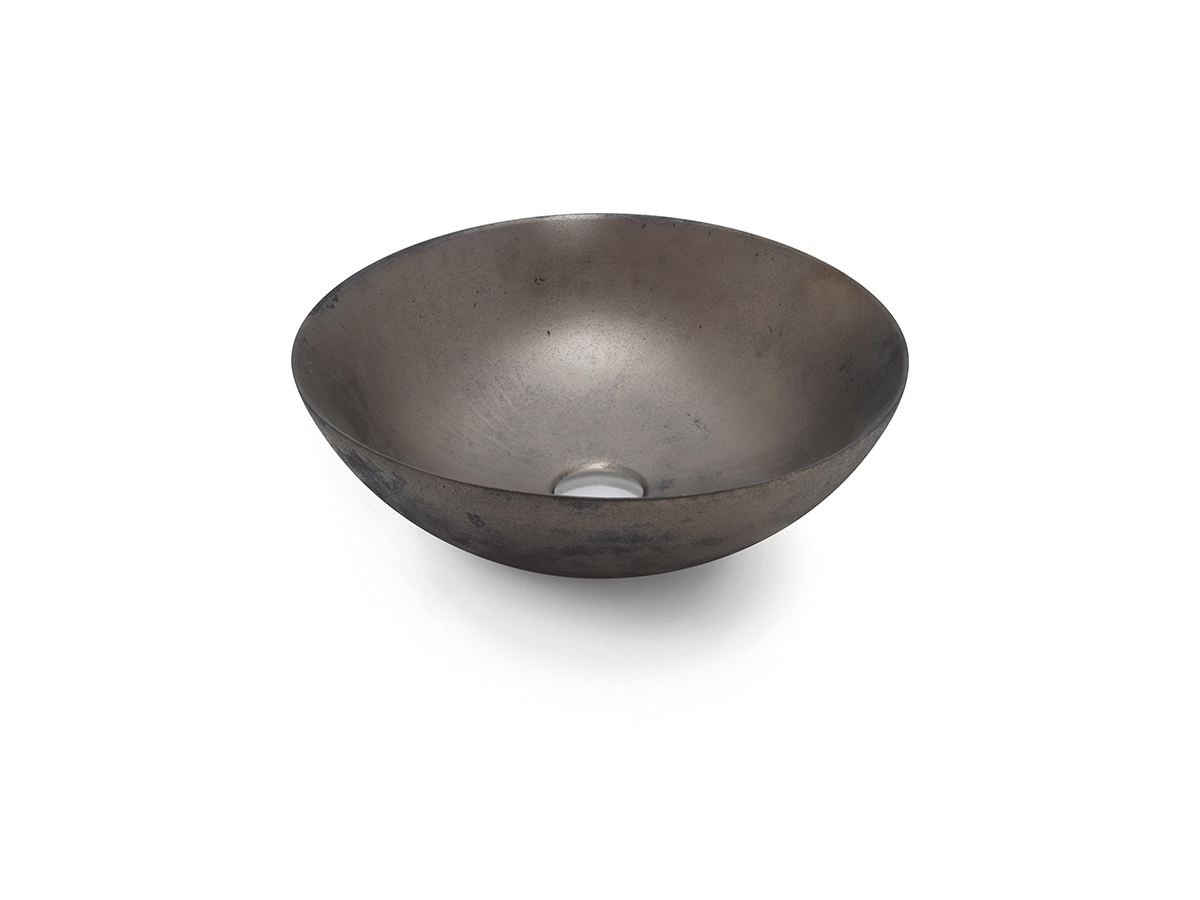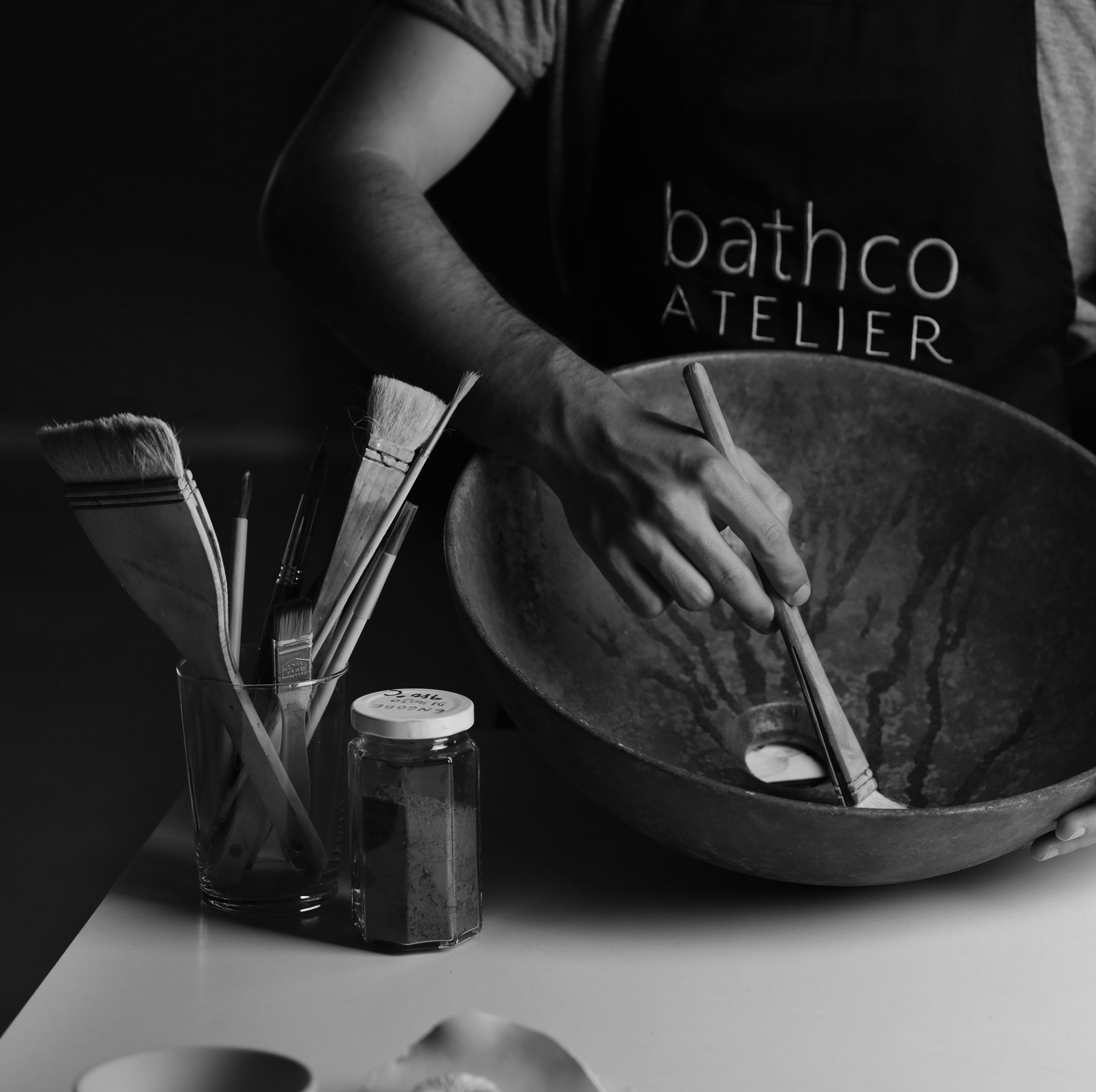 Hand-painted by the artists of Bathco Atelier
Technique: ceramic
Reference: 00424
Model: New Lys washbasin
Material: natural porcelain
Dimensions: 400 x 150 mm