Inspired by minerals such as the chrysocolla or by the infinite reflections of the oxidized copper, this artwork reminds us to the green and gold patina that time or the sea salinity generates.
When we take a look at the enameled and shiny surface of this washbasin, our gaze travels across oceans of time. The visual and textural properties of its surface take us from the Roman coins found in the great Mediterranean wrecks to the highest dome of the Berlin Cathedral.
This porcelain washbasin is a unique and special piece covered with successive enamel patinas applied by hand. The artist bakes the piece at high temperatures, letting the fire always have the last word.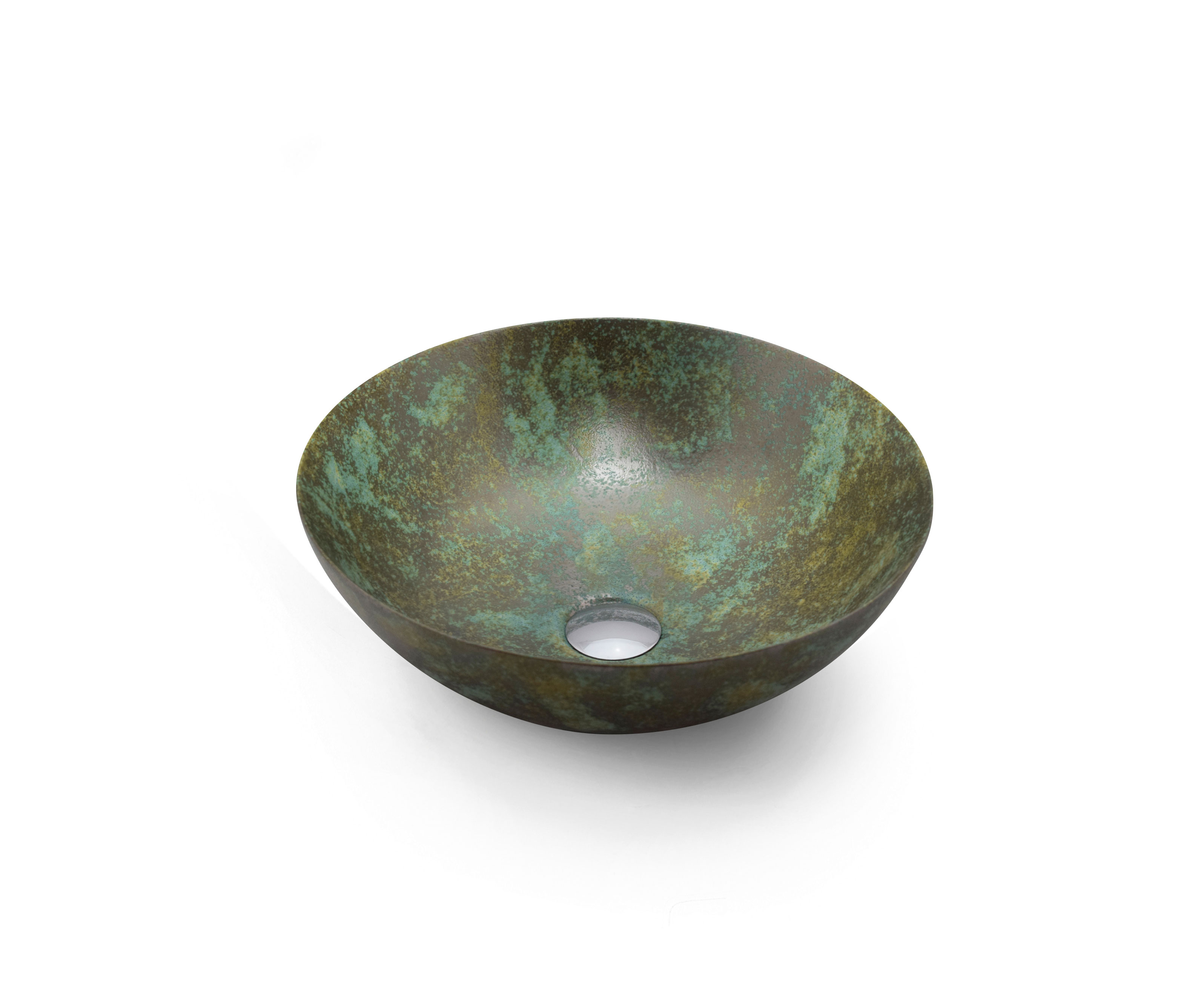 Datos técnicos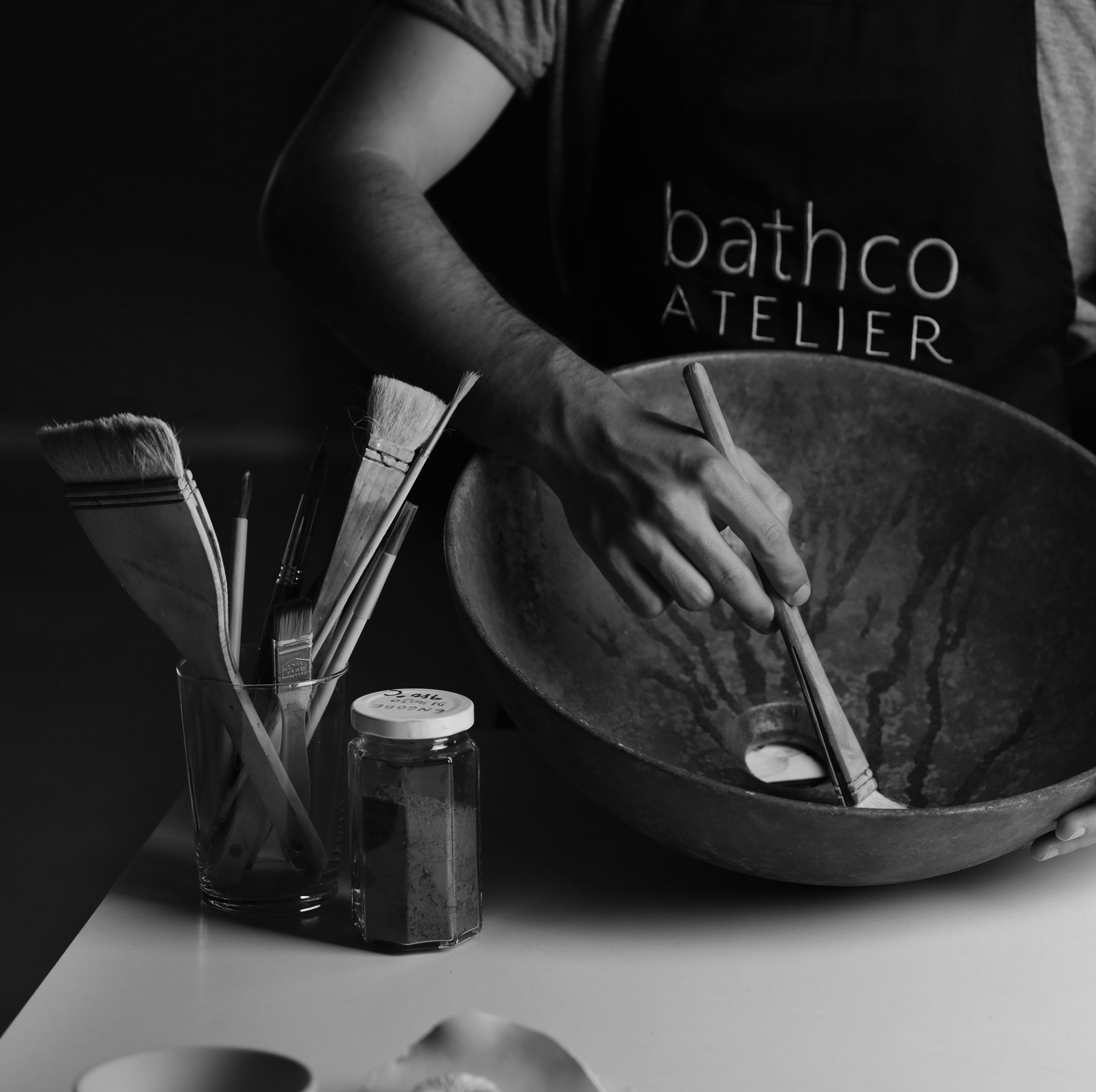 Decorated by the artists of Bathco Atelier
Technique: Glazed in high temperature
Reference: 00412
Model: New Lys washbasin
Material: natural porcelain
Dimensions: 400 x 150 mm